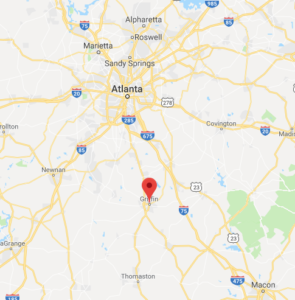 If you've spent any time on the Eyesore website, you've probably seen that we call ourselves a provider of "rural outsourcing" services.
Put simply, that means our U.S. clients have chosen to work with us rather than outsourcing offshore or to an urban area. We're proud to operate out of beautiful Griffin, Georgia, and rural outsourcing makes it possible for us to do world-class work in a cost-effective way.
Below are four ways a rural outsourcing partner will change the way you do business – and slash your overhead.
We have incredible talent – but they don't have to pay big-city rent.
Great talent goes where great jobs are. Eyesore's team of content experts, developers and programmers have the know-how to create the online presence, tools, systems and applications you need – regardless of their zip codes.
We're in your time zone (or within just a few hours of you.)
Need something done quickly? Think twice about looking outside the U.S. Collaborating across time zones can be logistically difficult and can substantially slow down a project. Communicating with us is as simple as shooting an email or picking up the phone during regular business hours. We're up.
The cost of doing business in rural communities is much lower – and we pass those savings on to our clients.
Remote work makes it possible for us to communicate in real time, from anywhere. The cost of living in rural communities is significantly lower than in urban areas, making it easy for us to be a reasonably-priced partner for agencies.
We speak fluent English. And Spanish. And Russian. And French. And even a little Gaelic, now and then. (Plus, we've got dialects like "hillbilly" and "redneck" down pat.)
No language barrier here. Not only are we all fluent English speakers, the odds are pretty good that we have a great pulled pork recipe. Rural outsourcing saves you money. Period. And if you're looking for a partner, you've come to the right place.
For 10 years, Eyesore has been a provider of white label website, web app, and mobile app services for agency partners.
Get in touch today… and just wait and see what we can create together.