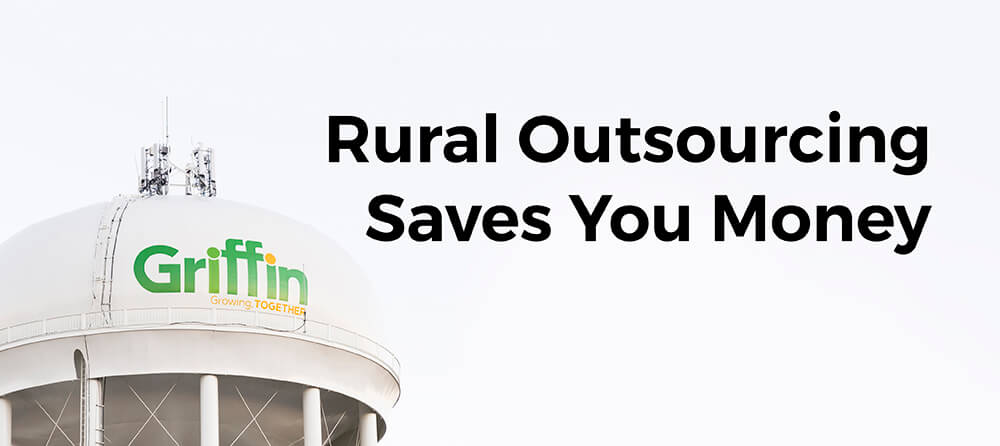 With tightening client budgets and an increase in digital project work, marketing service companies and advertising agencies are pushed to use digital contractors and/or offshore sourced digital design and development services to avoid staffing issues and handle digital project overflow. A trend is emerging to help agencies and marketing service firms get expert digital design and development support faster and better – while staying on budget.
The trend is Rural Outsourcing. Digital support partner organizations that are located in the rural, non-metro US provide experienced designers and technologists who are cost effective, speak the same language, and can white label their services to agency partners. This allows organizations to stay on budget, keep their margins, remain on or ahead of schedule, and do great work.
When should your agency consider rural outsourcing?
1. When you need expert talent. Quick.
Staffing technologists for digital projects is challenging. According to the International Foundation of Information Technology there are 1,026 disciplines in the field of IT1. There is a lot to know about computer systems, servers, the Internet, the cloud, programming, design, and a plethora of other topics. With so many specializations, it's obvious that no one person – or even an entire team – can know everything about all topics within IT. Whether your digital department is nonexistent, a single person, or a well-staffed team, staff augmentation can expand your organization's capabilities to help you win and execute digital projects.
2. When your current contractors or outsourcing partner just isn't working
With 53% of agencies outsourcing their web development2 and your agency's reputation on the line, it's incredibly important to trust and be confident in the organizations you outsource to. Partnering with a team in a similar time zone, who works regular business hours, and communicates with you naturally, is a huge leg up on your competition.
3. When your team needs to look good
Having your design and development team in your back pocket when you need it can expand your agency's service offering and allow you to be more competitive. Rural outsourcing providers do not compete with your internal teams or agencies of record, they augment the capabilities of your current resources.
About Eyesore
We are Eyesore – a rare, one of a kind, digital marketing resource for agencies. Our business is fully dedicated to helping marketing service providers (agencies, etc.) support their digital needs without having to hire full time staff on overflow project requirements. Founded in Griffin, Georgia in 2007 we helped pioneer the digital rural outsourcing industry. Our team has developed digital solutions through our client agencies for large and small companies including United Healthcare and The Home Depot as well as privately owned business. To learn more about Eyesore's services, checkout our case studies and our portfolio.

1 http://www.if4it.com/it-disciplines/
2 http://hubshout.com/?Online-Marketing-Trends:-Ready-for-2015&AID=1603