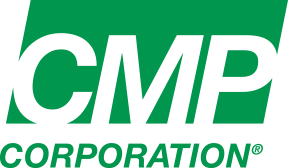 CMP
Compressor Manufacturer Searched for Custom E-Commerce Solutions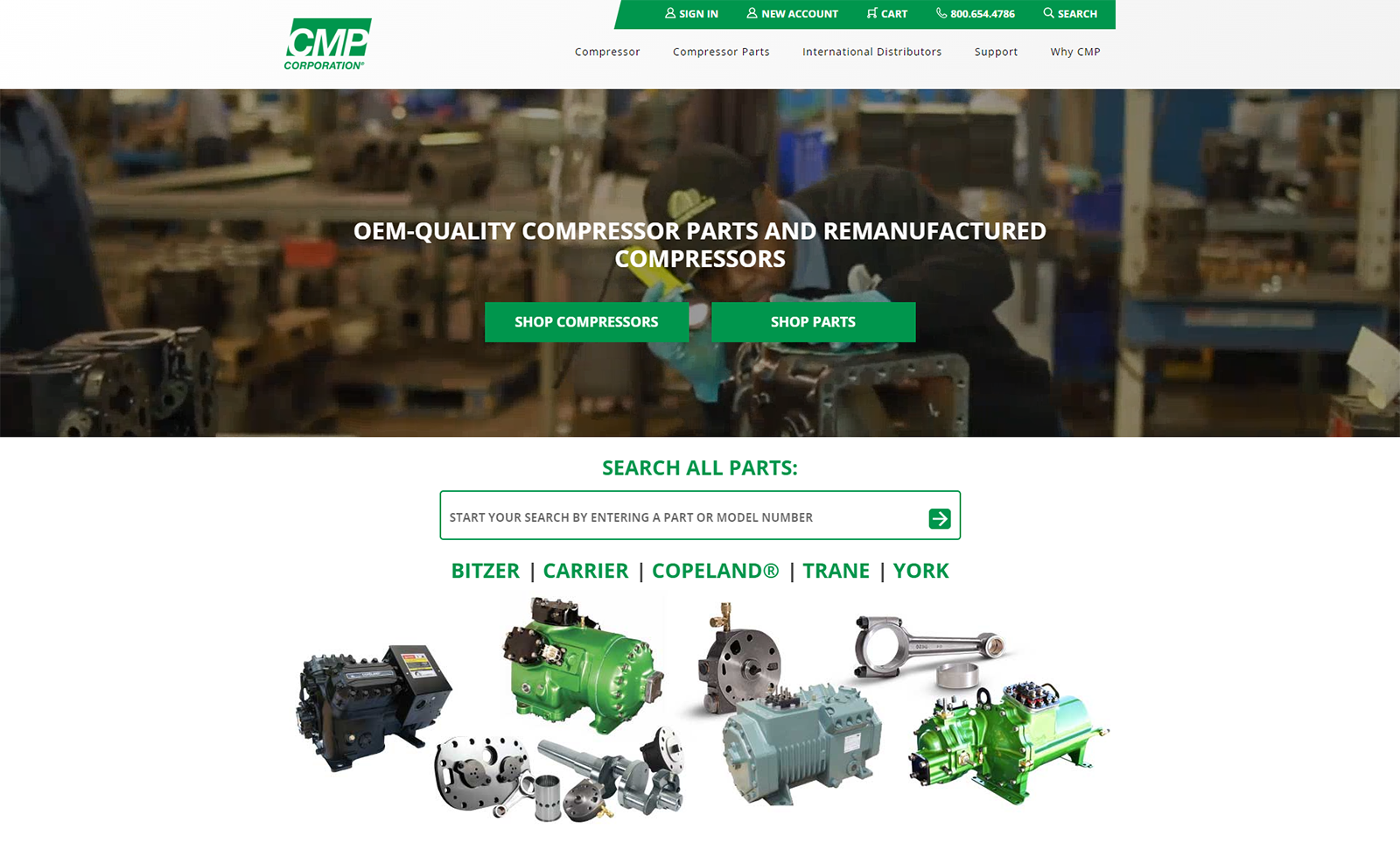 The Client
Based in Oklahoma City, CMP Corporation is a manufacturer of commercial-grade compressors. They have more than 50 years of experience producing OEM-quality products and parts. Their website includes an e-commerce platform where customers from around the globe can order the best quality remanufactured compressors for HVAC and refrigerators.
The Problem
One of CMP Corporation's largest challenges was integrating three separate digital systems to work seamlessly together. This included WordPress (their website CMS), WooCommerce (the e-commerce system), and Netsuite (the inventory and customer management software). Ensuring that these three platforms worked in harmony was vital to the success of their online sales.
The website didn't have a reliable search feature to navigate through their multiple thousands of products. Finding just the right product in the online shop could be frustrating for customers who could be searching by model number, manufacturer, or part type. The site had limited search filters, but typically took too many steps to find a specific product.
The compressor industry is also unique in several ways. One is the need for bulk freight shipping that's required for large orders of these heavy machines. Another is a deposit model where customers get their deposit back when they return their used compressor core. Unfortunately, neither of these features comes standard with most e-commerce platforms. CMP needed an expert to provide custom add-ons that met these industry-specific needs.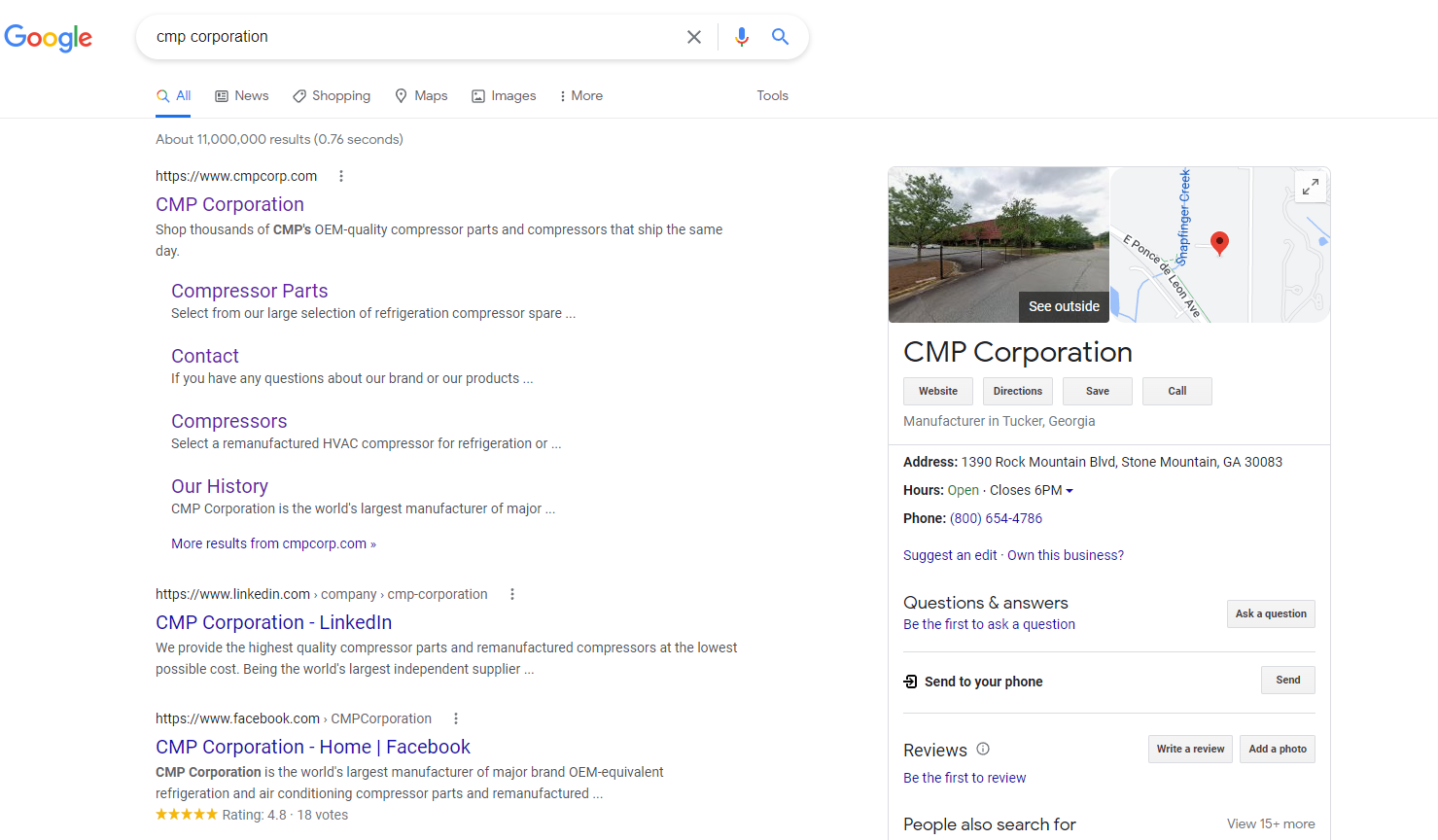 The Solution
GreenMellen is the digital marketing agency that initially built CMP's WordPress website and recommended Polyglot for more advanced development needs. Polyglot worked quickly to connect WordPress, WooCommerce, and NetSuite and ensure the site functioned properly. This process included adding on custom capabilities for deposits (and refunds), plus the option for freight shipping for large orders.
To solve the search issue:
To solve the search issue, Polyglot initially created a WordPress search feature but knew that this was only the first step towards building what CMP really needed. The current iteration utilizes Elasticsearch—a predictive search engine that improves results as it collects user data. Not only does this present better search results for CMP's customers, but it also improves over time.
"Elasticsearch has changed how our customers interact with the site," said Andy Schoenberger, CMP's VP of Sales and Marketing. "We've received positive feedback from customers who no longer have to call us to find the product they're looking for."

The Results
CMP Corp's biggest indication that the new search functionality is working is the decreased number of customer complaints and questions. They no longer hear the same frustrations from customers looking for a specific product or part. Users are able to locate what they're looking for and purchase online without needing to reach out to customer service.
This means a less repetitive burden on CMP's support team and more online sales and revenue for their business. The search functionality is the most prominent piece of the user experience that Polyglot improved for CMP—all of which makes for a smoother purchasing process.
"Previously, e-commerce wasn't as big for our business because of the limitations on the website," said Schoenberger. "With these changes, it can take on a much more integral part in our business plan moving forward."
The Future
The truth of any website—especially a robust e-commerce site—is that the work is never done. Even with the massive undertaking of the search engine drastically improved, there will always be areas to optimize or fix on CMP Corp's website.
"Polyglot has been great to work with," said Schoenberger. "Their technical acumen is very impressive and they work hard to make sure everything is functioning properly for us. They're incredibly responsive when we have issues and we appreciate that support."
Polyglot's next focus is on continuing to clean up CMP's backend product data to allow it to flow seamlessly to its customers. There are also a few technical bottlenecks between WordPress, NetSuite, and WooCommerse that can be improved for UX purposes. There will likely be more areas where automation and technology will help CMP continue to serve its customers better.

Similar Projects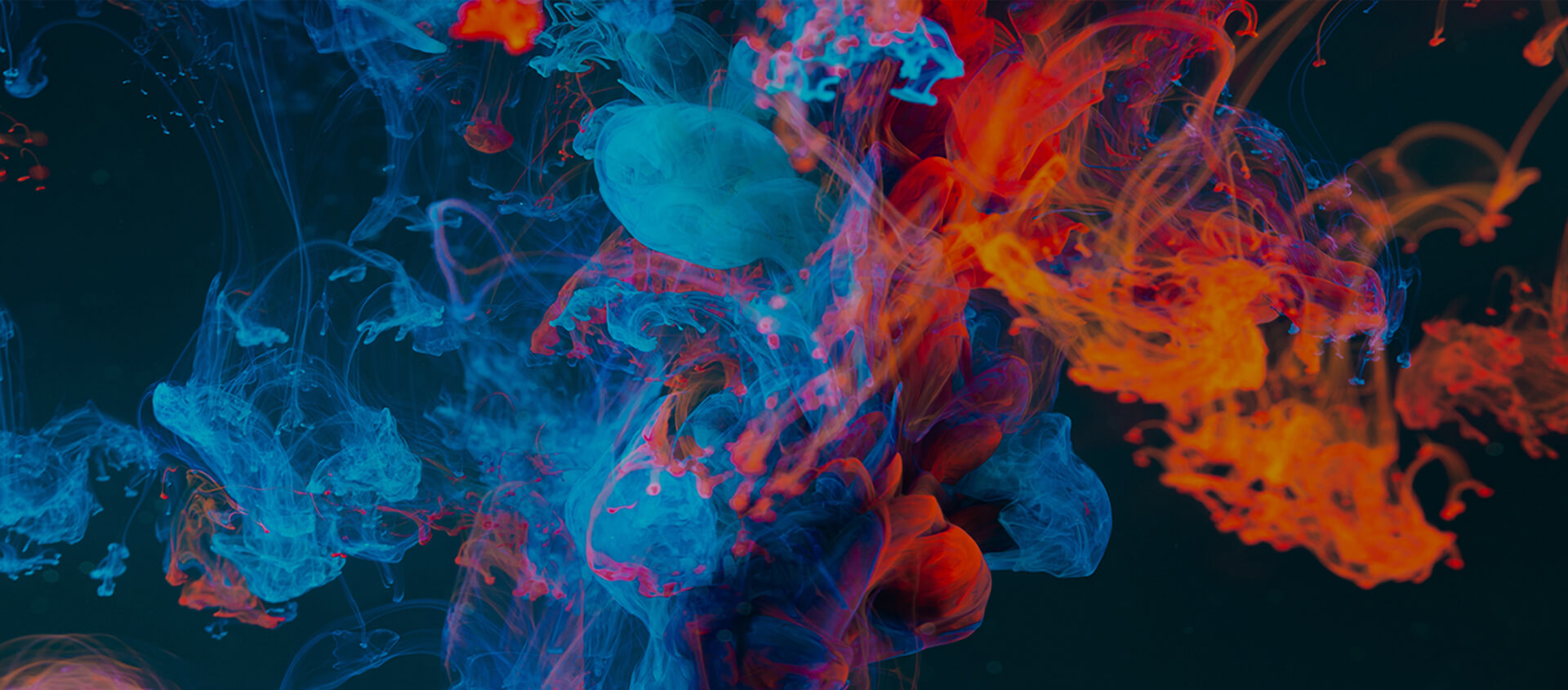 Your Turn.
Can your business relate to any of these technical challenges? Do you have any digital roadblocks holding you back from success? Maybe it's time to find a partner who can let you offload these issues and develop a better solution. Reach out to Polyglot Labs today to start the conversation.