SPARKFLY PERKS
Employee Perk Provider Brings Legacy System to the Modern Age
The Client
Sparkfly Perks was a corporate discount program provider, offering exclusive discounts and special offers for companies across the globe. Prior to the company's acquisition by e-commerce provider EBG, Sparkfly Perks served over 30 enterprise-level clients by leveraging its travel, entertainment, and retail partnerships. In order to provide an employee-facing platform for each employer client, the Sparkfly Perks website included client-specific websites ("subsites") as subdomains under its primary domain.
The Problem
Because each Sparkfly Perks client needed its own custom-branded website for employees, the company's developers had made a few modifications to WordPress Multisite Core that created several problems. While their approach was well-intentioned, the developers bypassed best practices and standard operating procedures as they wrote their custom code. This nonstandard approach meant that many of the subsites' features were buggy, inefficient, or otherwise impractical.
One of the primary issues with the custom code had to do with the way offers and coupons were listed on each site. Ideally, offers that need to show on multiple subsites would use a permission-based system to verify which offers should be visible on which sites. The back end of the old Sparkfly Perks site created copies of each offer instead, duplicating the main site's offer to display on each subsite. With over 3,000 offers active at any given time, this duplication model lent itself to overwhelming server costs, unexpected file deletion issues, and mistakes with offers showing on the wrong partner sites.
More importantly, the duplication meant that site updates took much longer than necessary. Importing one offer could take up to four days, threatening the nature of the company's service model itself. Many of Sparkfly Perks' partner organizations provide limited-time offers, outlining a specific timeline for each deal they provide. The four-day import timeline cut into that contracted timeline, making it impossible to upload new offers on short notice. As a result, employees may have received offers with ultra-short expiration dates and employers may have missed out on the full scope of their featured partnership.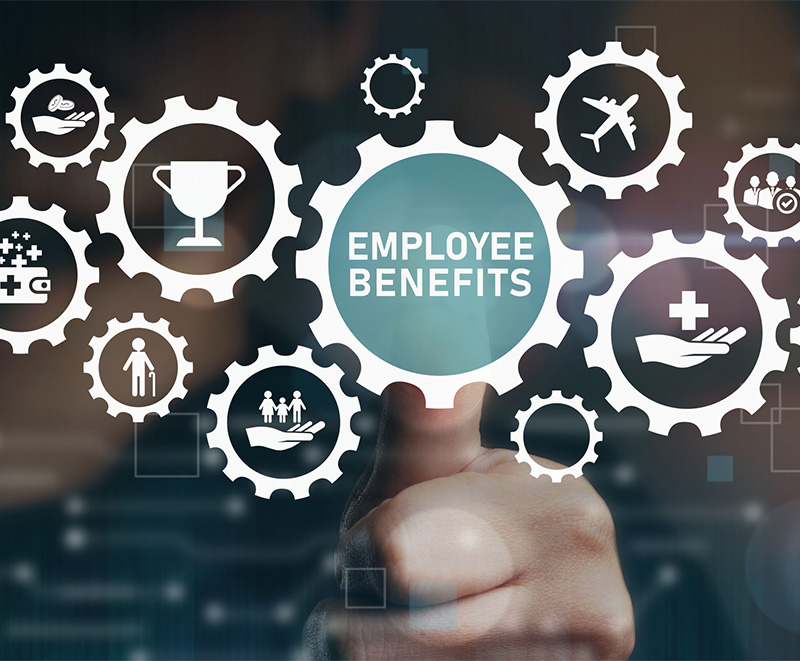 The Solution
Sparkfly Perks was referred to Polyglot Labs through its social media marketing agency. The Polyglot team got to work immediately, fixing the site's code to ensure that its subsites would work as intended. After Polyglot's intervention, each promotional offer maintained one single copy on the primary site, and site-based permissions were used to make specific offers visible on their applicable subsites.
At the same time, Polyglot also took over hosting for the Sparkfly Perks website and its subsites. Once the new code was up and running, Polyglot continued to serve as the company's outsourced development partner for all new features, changes, new subsites, security updates, and annual privacy exercises.
The Results
The updated Sparkfly Perks site empowered the company to better serve its client base over the years, improving the experience for its retail partners, employer partners, and global employee network.
Once the duplicate offers were removed, all processes related to the site could be performed more quickly. For example, while creating a new subsite took several hours with the old setup, it could be completed in just 15 minutes with the new setup. This efficiency meant that all offers were visible in a timely manner and the program could continue to deliver results for employers and retail partners.

Polyglot helped us make our platform scalable.  Once it was addressed we were able to serve current clients better and quickly add additional clients.  Our ability to retain long-term clients and add new clients made us a target for acquisition.   I cannot recommend Polyglot enough.  We went through several service providers before finding them.  They were a true partner, professional and service oriented.
Polyglot was an outstanding partner.  They were responsive, fast, efficient, always had great ideas to address our issues in a way that was intelligent and affordable. And they enabled us to better serve our clients and partners which resulted in increased revenue and employee satisfaction.
The Future
Because of Polyglot's ability to bring Sparkfly Perks' legacy system into the modern age, the company became an attractive asset to larger companies in the space. After six years of collaboration between Sparkfly Perks and Polyglot Labs, Sparkfly Perks was acquired by EBG in May 2022. EBG is an e-commerce solution provider that has since transitioned the Sparkfly Perks platform to its own Working Advantage platform.
Updating the original code ensured that Sparkfly Perks' business model could grow and expand over the years.
Your Turn.
Is your business working with a legacy system that's struggling to keep up with the times? If your platform's code was scrapped together to solve specific problems in the past, it may be creating new problems for your future. Like Sparkfly Perks, you can trust Polyglot to audit your current system, understand your goals and constraints, and update your site for today's tech environment.